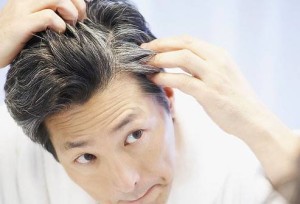 Oh no! It's gray hair? This can't be happening!!
When I first saw the signs of graying in my hair – the first thing I said was:
GOTTA WASH THAT GREY RIGHT OUTTA MY HAIR!!!

Who remembers this commercial? Don't know if I want her hair – lots of it for sure! But the message is there!
Ever have this feeling???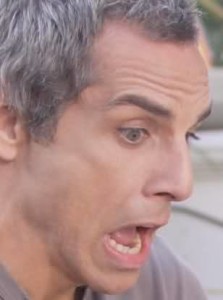 Wait till you see what I came across……….
I believe the following to be true now…after my most recent experience!!!!!
I'm so EXCITED!!!! Just had a revelation last night coloring my roots!!!! I usually only have some gray roots on the crown and near my face area…not the rest of the head (yet)…and..Almost ALL of those roots were dark brown and not gray! I must be doing something right!
Then I came across what I was doing RIGHT….
A HEALTHY DIET MAY KEEP YOUR HAIR COLOR LONGER
Your diet represents one of the most powerful predictors of your health status. Poor nutrition plays a role in the development and progression of a wide range of diseases, including diabetes, obesity and heart disease. A poor diet can lead to premature graying as well. If you have noticed gray strands sneaking into your otherwise healthy head of hair, it may be a clue that you need to re-examine your diet.
BACKGROUND
While the exact cause of gray hair remains illusive, genetic differences account for some instances of graying hair. Most commonly, gray hair is related to aging, but you don't have to be in your golden years to experience loss of hair color. Melanin — a natural pigment — provides your hair with its illustrious color. A poor diet can interfere with your body's ability to produce melanin in your hair follicles, leading to gray hair.
COPPER
Scientists are zeroing in on specific nutrient deficiencies related to gray hair. Researchers assessed the relationship between iron, copper and zinc concentrations in premature-graying individuals. Of the three nutrients, individuals with gray hair had significantly lower copper levels than the control group, according to a study published in the April 2012 issue of the journal "Biological Trace Elemental Research." Your body requires copper to produce pigment for your skin and hair. Copper-rich foods include dark leafy greens, nuts, beans, shellfish and fruits such as avocado, bananas, tomatoes and grapes.
FOLATE AND B-12
The B vitamins work together to help your body perform various physiological functions. Of these functions, B vitamins help produce DNA, the building blocks of your entire body. Significantly, folate and B-12 act synergistically so your body can produce red blood cells and the proteins necessary to repair and build your body. Graying hair is a common side effect of folate and or B-12 deficiency. Folate is abundant in leafy greens, beans and legumes, poultry and citrus fruit. You can obtain B-12 from animal foods such as fish, beef, eggs and shellfish — especially oysters, clams and mussels.
CONSIDERATIONS
If after several months you adhere to an improved diet and fail to experience slowing in gray hair growth, there may be a different culprit. Certain conditions can cause premature gray hair. Hypothyroidism — a condition in which your thyroid fails to produce enough hormone — commonly causes premature gray. Have your physician check your thyroid to rule it out as the cause of your graying hair.
What else did I find about the broadcast of GRAY hair? That I was already partaking in….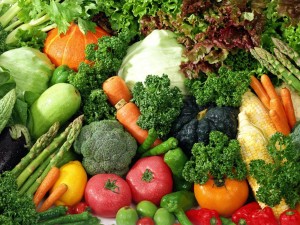 Curry leaves, sweet potatoes, spinach, cauliflower, asparagus, broccoli and carrots may have the capability to remove toxin for making our skin, body so fresh and these elements also contain vitamin-B complex and other essential elements too. Here are the best 8 vegetables that might help you to get rid of the problem of graying hair.
CURRY LEAVES
The mixture of curry leaves, coconut oil is the best remedies for hair treatment. If you are suffering from white hair or do not want to suffer in future, then make a mixture of coconut oil and curry leaf juice and apply it on your scalp and will wait for 20 minutes.
If you can continue it for 90 days, then you will definitely get a very natural, healthy and dandruff free hair.
SWEET POTATOES
The sweet potatoes are the best source of antioxidant carotene. It contains specially vitamins and makes your scalp skin oil free. Eat sweet potatoes at least 2-3 times a week and make your hair thick and dandruff free.
SPINACH
Spinach is a nice green leafy vegetables. It contains beta carotene, folic acids and vitamin C that help the hair follicles not to produce extra oils and these also make the proper blood circulation in your scalp.
CAULIFLOWER
Add cauliflower in your diet list to get rid of early hair graying..
It is known to all that our hair turns into gray in color because of the lack of vitamin-B complex and fatty acid and other nutrient elements. Cauliflower contains a huge amount of vitamin-B complex like, vitamin B-6, vitamin-1 (thiamin), B2 (riboflavin), B3 (niacin).
These elements really helpful for proper melanin production. Therefore, you should eat cauliflower daily to make your hair so healthy and be safe for graying hair.
ASPARAGUS
Asparagus contains vitamin-A and B which helps the hair cells, tissues for proper growth. It has also some antioxidant powers which really helpful for hair follicles and scalp skin.
BROCCOLI
Broccoli is considered as a part of cauliflower. So, if you are a lover of cauliflower, then you can eat broccoli too for the prevention of gray hair as it has same helpful compounds like cauliflower.
CARROT
The mixture of carrot juice and sesame oil is very famous for hair treatment in south India. This mixture needs 21 days for preparing. The pest of sesame oil and carrot juice need to leave for 21 days for sun drying.
If you want to get a better result, then apply it 20 minutes before showering and will need to continue for at least 90 days. (I haven't tried this one yet; but I'm willing to try anything to keep this going!)
CELERIES
As the green vegetables contain a high amount of vitamins, zinc, copper, iron, biotin and other essential elements, then you can eat celeries for gray hair prevention also. Its green leaf is so helpful for proper hair care.
THINK OF ALL THE GOOD FOOD AND HOW YOUR GRAY IS LEAVING YOUR SCALP WITH
TODAY'S THANKSGIVING FEAST!!!
Ok….sorry….that's stretching it a little too far….but YOU GOT THE MESSAGE!
Enjoy!
Valerie