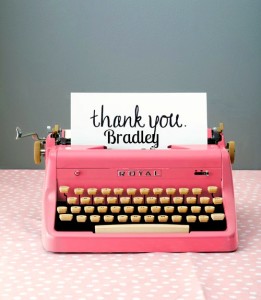 After joining this 30 day Blog Challenge group and successfully writing a blog everyday for it's entirety; I finally ran into my very first glitch. Not too shabby!
The last day of the challenge was intended, in my mind to be like the icing on the cake; the best of the best; a tribute to Bradley Will. The founder of Learn to Blog and the initiator of this challenge and the Facebook group; Bradley has been there for all of us who participated 24-7; round the clock. He spent long grueling hours at his computer making sure all of us 'blog writers' were moving right along with as much ease as possible.
I had all of this figured out – I was going to do a short video sharing my appreciation. Now, I've never done a 'selfie video' before, so I was quite wet behind the ears. But, I got it down first try! I was so excited and ready to 'publish'.
Naturally I used my smartphone to accomplish this feat; so the first thing I had to do after taping was send it to myself so I could get it on my computer and voila; the 30th post would be behind me!
Needless to say; I spent an unusual questionable amount of time trying to send it to myself. It just wasn't working. My phone kept saying it was running low on memory. So I started deleting texts; contacts; video and photos and by now it was 4 long hours later and I still hadn't gotten my last blog posted yet.
So, I got this great idea to use Kies software to backup everything on my phone so I could grab the video from there. As overzealous as I was by then, I figured I would do this backup and still have time before the stroke of midnight and I turned into a pumpkin.
It was taking forever and barely moving! I had to do something drastic – but what? I canceled the backup and started over and decided to just back up only my 'videos' I had on the phone.
Much better….instead of 6 hours it turned out to be 1 hour. Whoopee! I still had a chance.
After it was complete; I made sure I could view the video and saved it to my 'One Drive' so I could open it at home on another computer; and fled on my sleigh to the north pole; or so it seemed. Hardly, though – since it was a nice warm 80 degrees at dark.
I got home and quickly turned my computer on and started working feverishly to make this happen for my finale. But much to my chagrin; the video was too large to upload to my blog page in WordPress and at that point; closing in on midnight, I was exhausted and defeated – and chose to just start all over tomorrow.
Well, here we are and I got it accomplished by resizing the video; after several downloads that either didn't work or were just trials with watermarks on the finished video. Then I went into my control panel to uninstall them….and of course it's way into the morning hours by now and my biological clock stopped ticking a long time ago! But I was determined to get this out there; by hook or by crook!
Nearing the end of my rope; in WordPress and it's all looking real pretty…I upload the video; 'publish' for the 40th time and do a last edit before I post it to the Facebook group. I scroll down and go to view the video and it's BLANK! Going back to my research Google Bible – I had to upload the video to You Tube so I could get a url to copy and paste.
Alright – so I'm putting my best foot forward here….
There you have it Bradley – it's not much but I suppose it's the thought that counts – since I literally put more work into this last post than any of the others! Worth it to the core!!!
Thanks for the memories!
Until we meet again, Bradley………………

Valerie