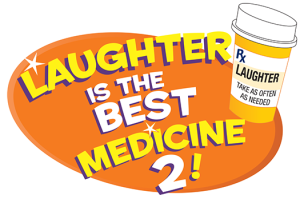 After having an incredible nightmare last night that I won't even give merit to by speaking about it….I decided to transfer that negative energy into a more positive existence by talking about LAUGHTER.
So, just thinking in that direction gave an interesting spin on my teaspoon full of medicine I inhaled to shake off the "heebee geebies".
What seemed like just a few minutes of joy actually turned into hours of incessant laughter that filled my soul with such comfort.
I know that sounds kind of out there a bit. But sometimes; just some off the wall humor can literally soothe your soul and be healthy for not only your spirit but your body too.
Laughter triggers healthy physical changes in the body. Humor and laughter strengthen your immune system, boost your energy, diminish pain, and protect you from the damaging effects of stress. Best of all, this priceless medicine is fun, free, and easy to use.
"Your sense of humor is one of the most powerful tools you have to make certain that your daily mood and emotional state support good health."
~ Paul E. McGhee, Ph.D.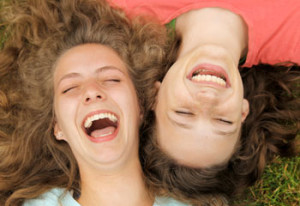 Laughter is a powerful antidote to stress, pain, and conflict. Nothing works faster or more dependably to bring your mind and body back into balance than a good laugh. Humor lightens your burdens, inspires hopes, connects you to others, and keeps you grounded, focused, and alert.
With so much power to heal and renew, the ability to laugh easily and frequently is a tremendous resource for surmounting problems, enhancing your relationships, and supporting both physical and emotional health.
I came to my own joyous conclusion. Let laughter, humor, and play become an integrated part of your life. You will see your creativity flourish and you will have new discoveries for playing with friends, coworkers, acquaintances, and loved ones and when you lease expect it they will occur to you daily. Humor can actually take you to a higher place where you can view the world from a more relaxed, positive, creative, joyful, and balanced perspective.
As I laughed my way to writing this post; watching video after video, my stomach muscles and jaws got a complete workout! I just had to share the ones that made me almost cry and wet my pj's.
The first one is from the old Carol Burnett Show from back in the day – when Tim Conway and Harvey Korman did one of the best skits I've seen. The dentist skit. This will get you started…
Then the next one is from a more current show that is just hilarious! But I want to explain the history of this show so you will understand the humor, if you're not familiar with it already.
The show "Impractical Jokers" are four guys that are literally experienced pranksters that goes as far back as 24 years when they were best friends at an all-boys high school in Staten Island. There they pulled prank after prank and from that craziness they decided to keep it alive by creating a TV series to prank the public. And it's not scripted!
Each episode, the four Jokers dare each other through a series of challenges. They might be charged with stealing food from people in a buffet line, or convincing strangers on a beach to share their towels, or to say awkward or offensive things to total strangers. If the Joker fails in any way, they lose the challenge, and the Joker with the most losses at the end of the episode gets a major punishment.
It's in it's 5th season; so they must be doing something right! It just keeps getting funnier and funnier!
Here you go! Stay dry!!
Keep in mind; this is only a small hint of the comedy that surrounds laughter!
Now if this doesn't give you a positive kick start to your day, I don't know what will!

P.S. If you think you might want to laugh for the rest of the day that will keep you rolling on the floor, there are more videos to watch at the conclusion of each example above!! Have at it!!
Valerie